Overview
Once a workflow template has been created and publish users are able to start an actual workflow using the template from the "Start" tab.
From the "Start" tab is where users will kick off all of your published workflow templates. Users will see a list of all the published workflows, their titles along with their descriptions.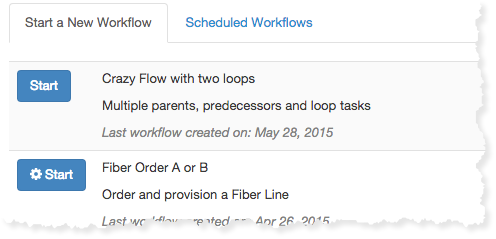 The 'gear' icon in the button above indicates that the workflow has "Starting Options" to give the user the opportunity to add addition information to the workflow when started.