User Activity
Your users can easily review all of their recent activity across all their tasks and workflows in one, central spot.
Mangers can switch between users to view their tasks, starred workflows and recent activity.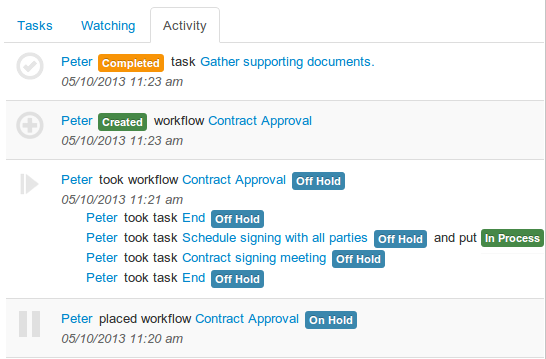 Tracking Workflows
"Watch" workflows that are important to you and they will automatically appear on your dashboard.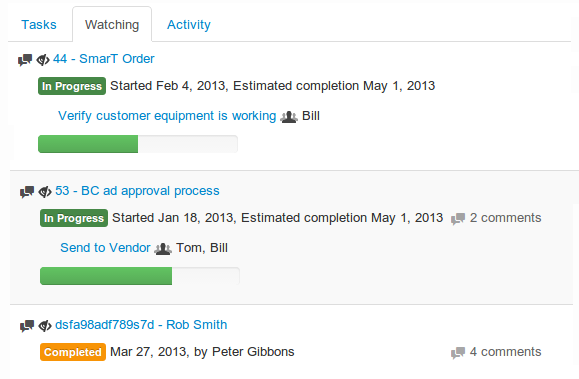 Quickly Update tasks and workflows
Flowmingo makes it easy to do your work from your dashboard.
Reassign tasks, change task and work flow statuses and make comments, all from your dashboard